Santorini Deluxe Package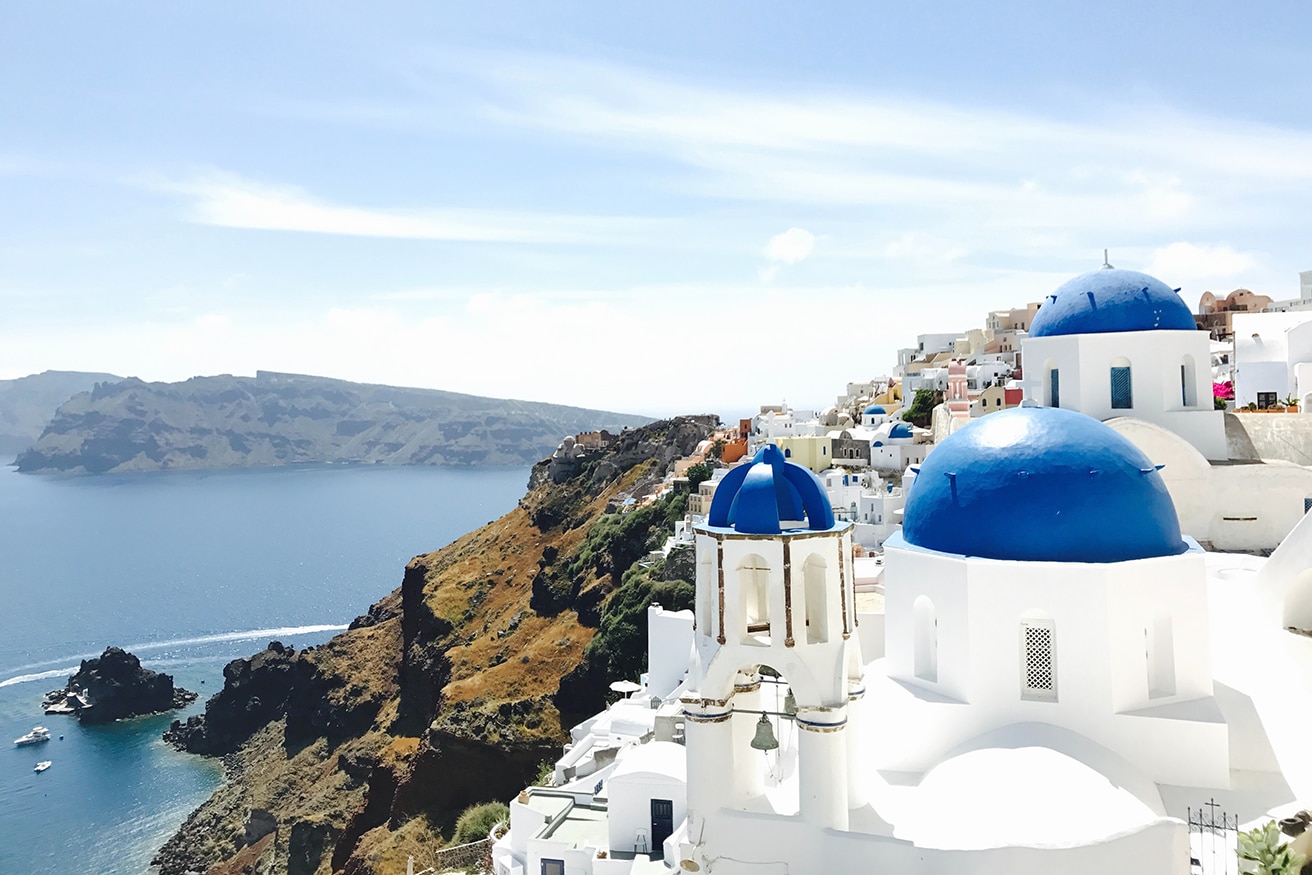 AT A GLANCE
Experience the most famous Sunset in Caldera, Santorini
Learn about the rich Historical Heritage of Greece
Live like an islander in Santorini
Experience different Water-Sports in the crystal clear blue Aegean waters
Sail on a catamaran cruise in the Caldera
Admire the prehistoric city of Akrotiri, Santorini
Enjoy the busting Greek nigh-life on the island
Taste the local cuisine
Swim under the stars
Stroll down and explore Oia's cosmopolitan settlement
Take a private sunset wine tasting and vineyard tour to experience the local tradition of wine-making
ΑΤ LENGTH
The most iconic vacation in Greece in on the island of Santorini. Known since ancient times as Thira, Santorini is one of the most must-visit islands in the world. A "wild beauty" with magical sunset views along the caldera and a unique landscape created by the volcano, that offers so many options that the most demanding travelers will love to the fullest!
Santorini is considered to be the most sought after place for a romantic getaway in Greece, since there are not many places in the world where you can enjoy exquisitely clear waters while perched on the rim of a massive active volcano in the middle of the sea! The island has a growing reputation as a "wedding destination" for couples not only from Greece but from all over the world. A trip to Santorini with the other half is a dream for anyone who has seen at least one photo of the island's famous Caldera and exchanging kisses beneath Santorini's famous sunset is the ultimate romantic experience!
As you arrive to Santorini you get a taste of what is coming. The island's view is breathtaking, as you get remarkable panoramic views of the active volcano and the imposing wild beauty of this unique island.
Venture into Santorini's seaside treasures and enjoy deep blue waters and beaches with white, red or black sand or volcanic pebbles, spectacular rock formations and impressive lunar landscapes. Santorini, the youngest volcanic land in the Eastern Mediterranean, is waiting for you to experience for yourself the once-in-a-lifetime romance and true charm.
This is a love at first sight!
Read more
PRICING
From € 1,110, per person in double occupancy room - Duration 5 days / 4 nights
Price is indicated for July
What's included:
Flights to/from Athens and from/to Santorini in Economy Class
4 nights in a 4-Star Hotel with breakfast
Private transfer from/to airport to/from your hotel
Private Wine Tasting Tour in Santorini
Detailed Itinerary designed by our travel experts!
Read more