Iceland our Barefoot Package
Blue Lagoon Tour
Discover the waters of the Blue Lagoon. A journey through a spa of the volcanic earth. Pick-up and drop-off service is included with a shared transfer. In 2012 the Blue Lagoon was listed as one of the world's 25 wonders by the National Geographic magazine. The Comfort entrance ticket includes one towel, 1 beverage and a Silica face mask. The duration of the tour is three hours. You will be laying in the milky white warm bath located in the raw and rugged lava. Is there anything better and more relaxing than that?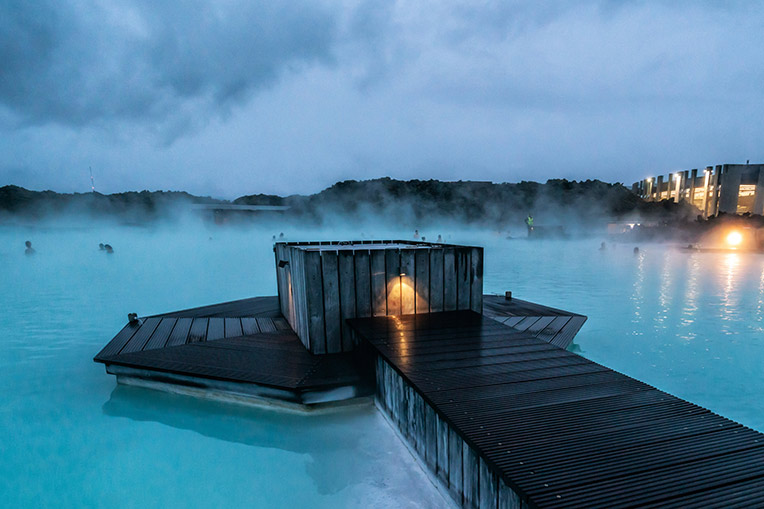 Northern Lights and stargazing
Time for some Northern lights hunt, where you will have the chance to admire Aurora Borealis, an atmospheric phenomenon, an interaction between Earth's magnetic field and charged particles emitted by the sun. This experience requires good weather. While waiting for the lights, you could also use a powerful stargazing telescope to explore crude details of the planets in our solar system and deep space phenomena lightyears away. This shared tour also includes hotel pick-up and drop-off, as well as photos of you under the Northern Lights, home made chocolate and Kleina (Icelandic pastry) and professional, informative and friendly local guides.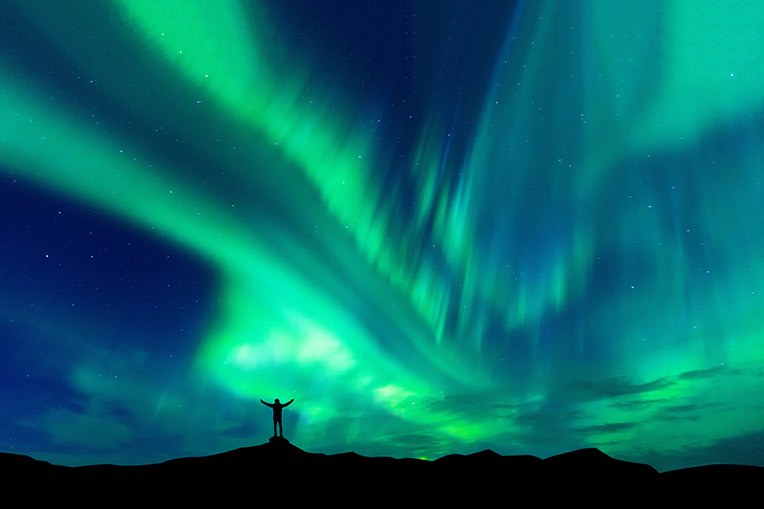 Reykjavik food walk tour
Local food, city and history tour of Reykjavik. In the tastiest sight seeing tour in Iceland, you will stroll around the city and visit 5 to 6 wonderful local restaurants with a fun and knowledgeable guide by your side. In the tour you will have a chance to try the best local cuisines of Iceland in each season. If you like to experience Reykjavik, Iceland's history, unique cuisine, local restaurants and make new friends, you should definitely join the Reykjavik food walk!
Snaefellsnes Peninsula. Private day tour from Reykjavik
In this tour, you will come across with the wild west of Iceland. The landscapes of this region are stunning and reflect all the diversity of Icelandic nature; this is like an example of Iceland itself in miniature. On a one-day tour of the Snaefellsnes Peninsula, you can see all the best that nature has endowed the island with: rugged volcanoes and virgin glaciers, rocky ocean cliffs, fishing villages, beaches, and of course, waterfalls. The tour includes hotel pick-up and drop-off with an SUV or Minibus.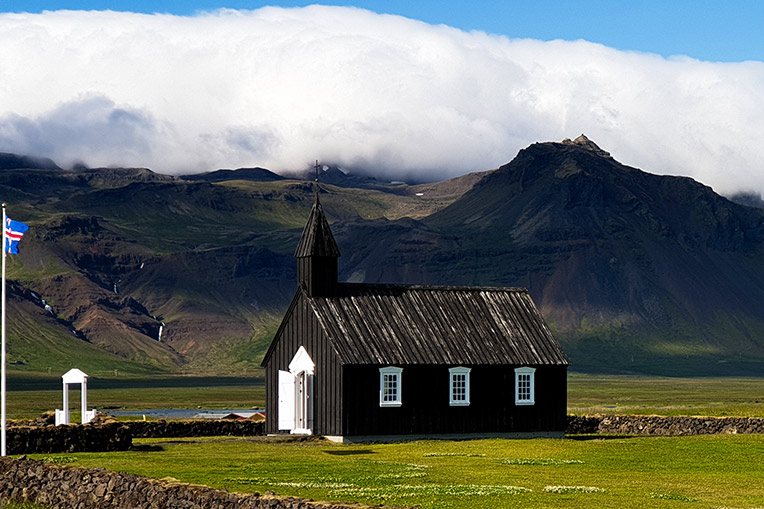 Full Day Private Tour to active Volcano, Guided Hike and Reykjanes Peninsula
Embark for a once-in-life-time experience and join the tour  to hike up to Geldingadalir to see this hypnotic fascinating Fagradalsfjall volcano. Experience the thrill of an active volcano on this private hiking tour from Reykjavik. Lace up your hiking boots and venture out to Geldingadalir Valley where the active Fagradalsfjall volcano is. Watch lava spurting from its vent and explore other landmarks in the area including Kleifarvatn Lake, the geothermal fields, and the Bridge Between Continents. Supplementary hiking equipment is provided as well as hotel transfer.
Icelandic Horse Back Tour from Reykjavik
Enjoy a fascinating ride with the Icelandic horses. During the tour you will ride in beautiful landscape  with the view of lava, lakes, and mountains around you. For 2 hours, the tour offers you a relaxing coffee, tea, or hot chocolate. Equipment for your ride will be provided, such as riding helmets, rubber boots, rain wear, or warm outfit. Hotel transfer or from a designated bus stop is also available. Pick-up needs to be pre-booked.
Small Group Reykjavik RIB Whale Watching Cruise
Zoom around the Icelandic waters with a custom designed RIB speed-boat and feel the power of these magnificent mammals. The small yet powerful vessel is not just manoeuvrable out on the waters but also capable of reaching high speeds, allowing you to cover a larger area and get closer to the Reykjavik wildlife, to the whales, dolphins and puffins.