Christmas in Miami our Barefoot Package
NightGarden Magical Lights Spectacular at Fairchild Tropical Botanic Gardens
Walk through Miami's most gorgeous Garden at night and find it brought to life with stunning illumination, spectacular special effects, and unbelievable surprises for the whole family. Come suspend reality for a few hours and enjoy enchanted activities, such as talking to the wise tree and interacting with light and sound experiences.
The Nutcracker by Miami City Ballet
Miami City Ballet's unique production of George Balanchine's The Nutcracker is the most magnificent way to celebrate the festive season with your loved ones.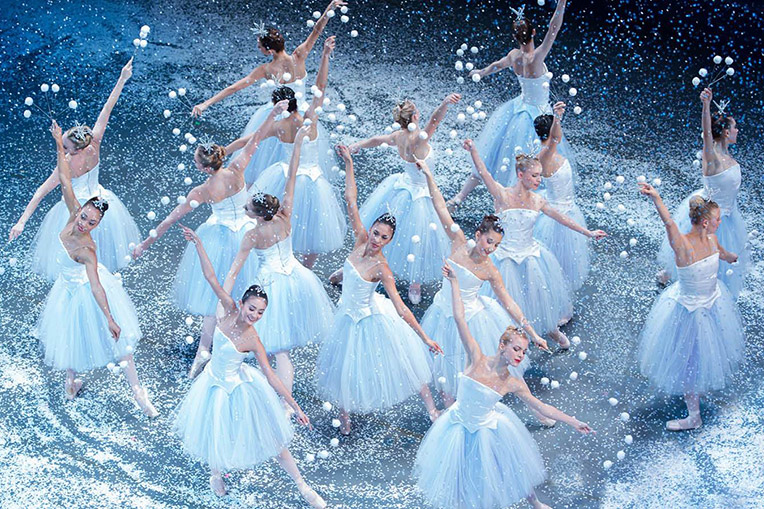 Nights of Lights at Pinecrest Gardens
Nestled in one of the most beautiful neighborhoods of Miami, Pinecrest Gardens is a gorgeous park. It completely transforms with holiday lights, treats, and live concerts on select evenings. Kids also get to sit in for Story Time with Mrs. Claus.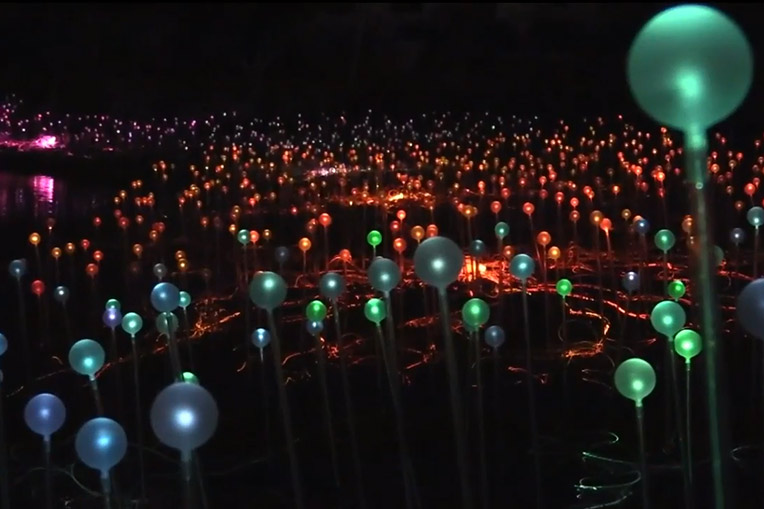 Hard Rock Casino's Winterfest Boat Parade in Fort Lauderdale 
While the Winterfest Boat Parade is in Fort Lauderdale, about 30 minutes north of Miami, it is close enough to deserve a place on this list. This unique parade is a display of mega yachts, boats, jet skis, all decorated with holiday lights. Expect live music, celebrities, and plenty of things to keep you entertained.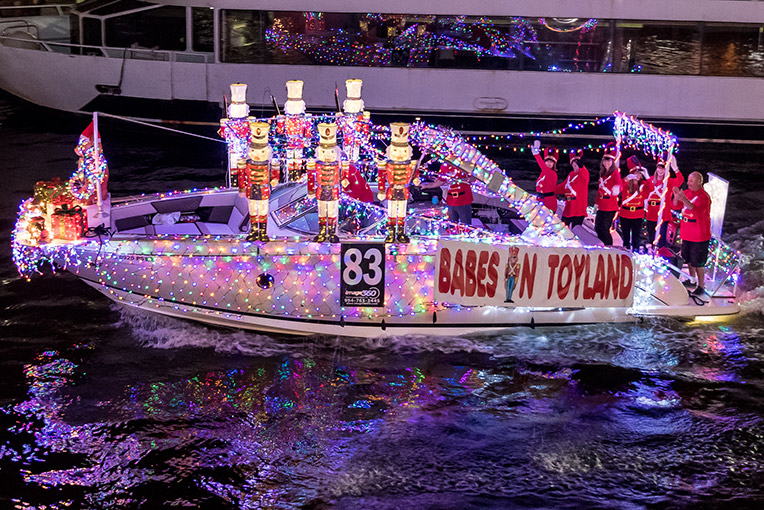 Zoo Lights at Zoo Miami
Every year Zoo Miami turns into a nighttime winter wonderland safari. There are illuminated animal sculptures throughout the zoo, shows and activities, and food vendors selling all sorts of treats and hot chocolate.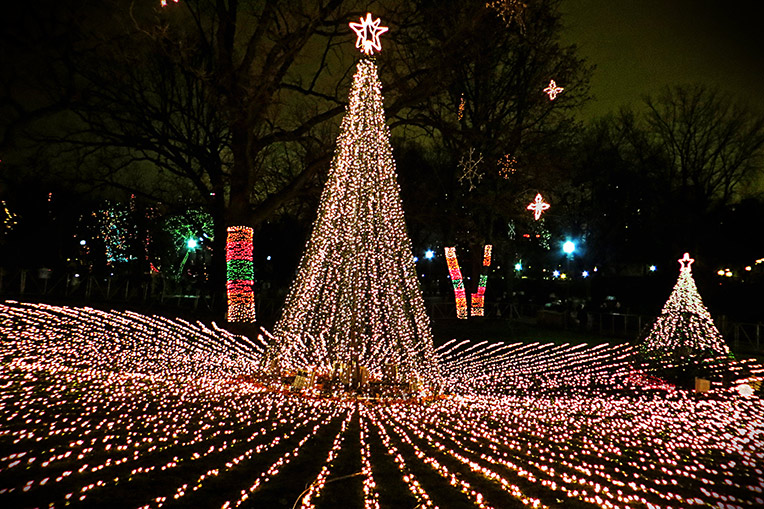 Santa's Cabana – Sky Yard Rooftop in Miami Beach
Santa's Cabana on Lincoln street is one of the most instagrammable spots in the city during the holidays. You can take a picture with a South Beach version of old Saint Nick wearing a Hawaiian shirt, shorts, and sandals.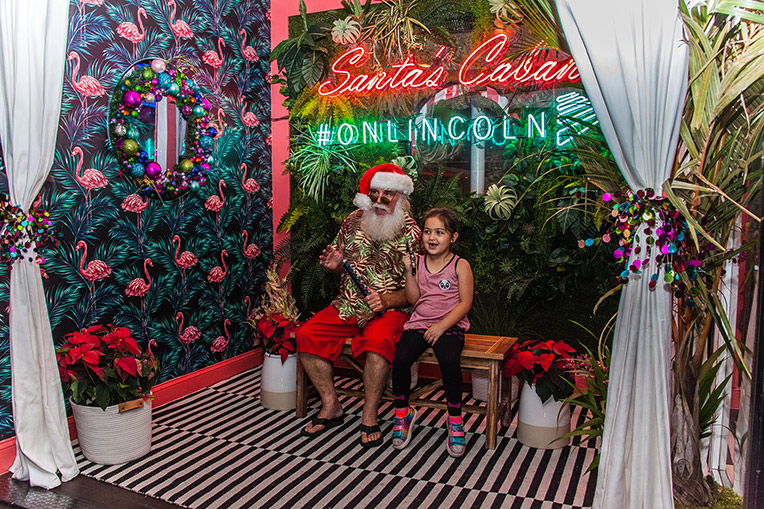 Vizcaya Museum & Gardens
A National Historic Landmark, Vizcaya was constructed in 1916 to serve as a winter escape for industrialist James Deering. Visitors can explore its 34 lavish rooms and 10 acres of formal gardens. Vizcaya Gardens worth a visit during the holidays, especially decorated with Christmas lights.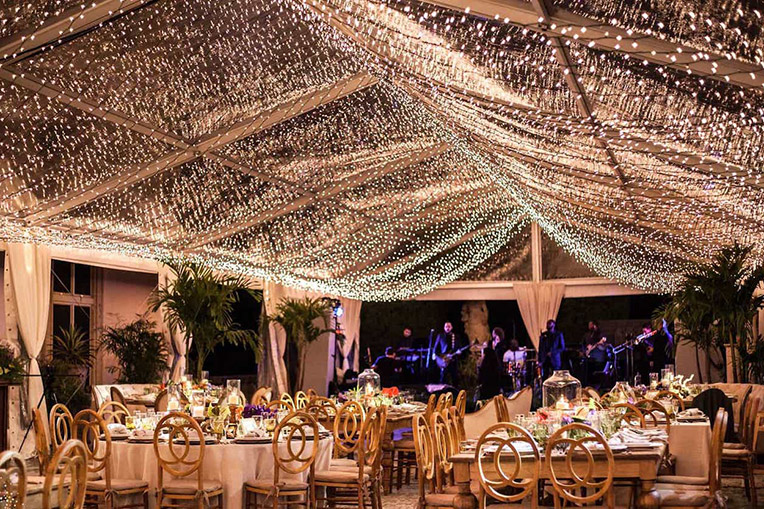 Santa's Enchanted Forest
It is a seasonal Christmas-themed fair with all the typical rides, carnival games, and food and a lot of Christmas lights. Santa's Enchanted Forrest has been around since the 1980s.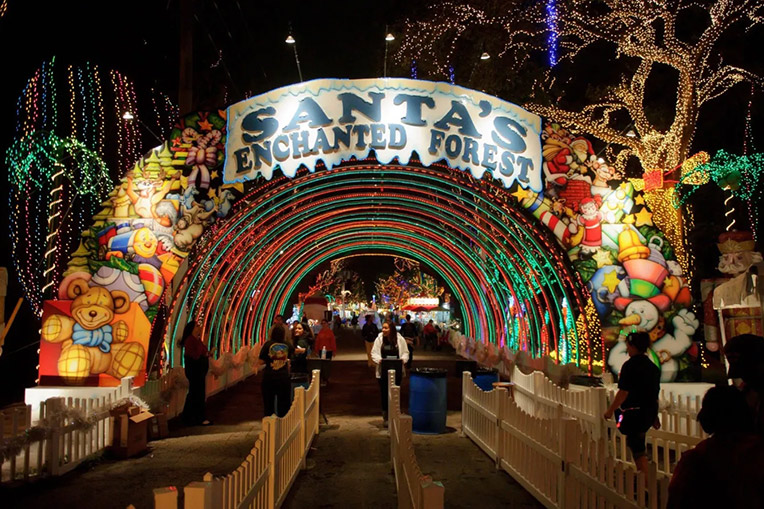 Museum of Ice Cream
The Museum of Ice Cream is the ultimate spot for Instagrammers and foodies serving a sugar-sweet, bubblegum pink playground to let loose in. The Museum of Ice Cream is located in a four-storey building designed by OMA in the hip Faena District on Miami Beach.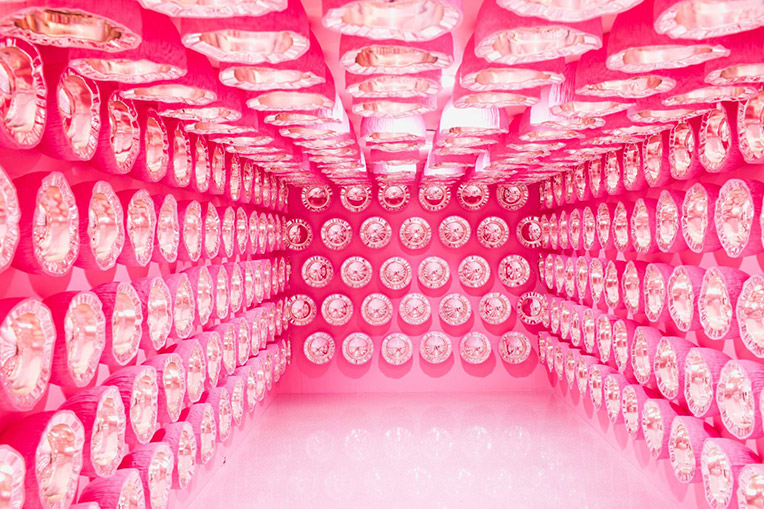 South Beach
If you don't post snaps from South Beach, did you even go to Miami? In addition to soaking up the sun on the world-famous beaches, set aside time to wander and marvel at the area's iconic Art Deco architecture and charming pastel buildings.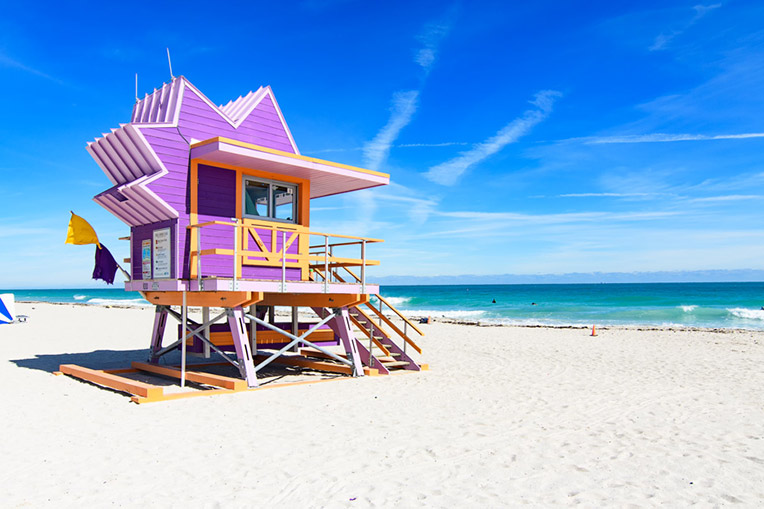 Wynwood Walls
Another classic Miami activity, wandering the Wynwood Walls is a must on any visit to the Magic City. The sprawling outdoor museum features work by world-famous street artists and promises a colourful, photo-worthy adventure.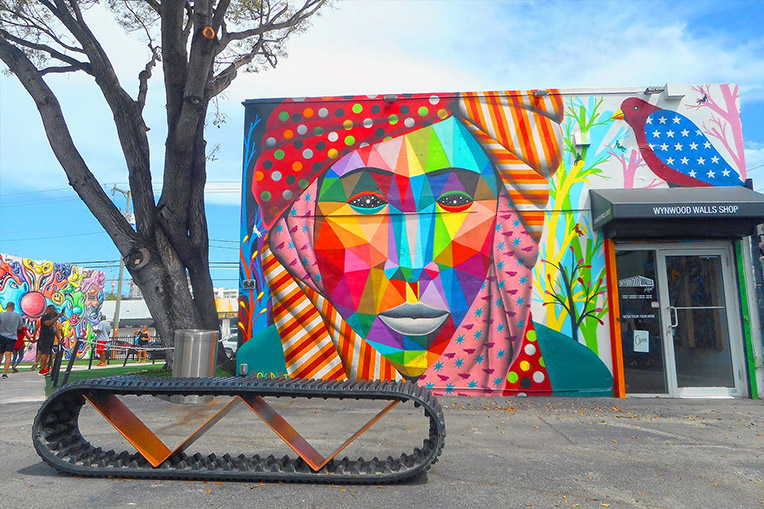 Allapattah
Known as one of the most culturally diverse neighborhoods in a city brimming with them, the barrio called Allapattah, just west of Wynwood, keeps adding artsy attractions to its ever-growing line-up of thrift shops, hipster bars and Latin restaurants (including Dominican and Honduran eateries and a fab Mexican taqueria).
The famed Rubell Museum—six former industrial buildings that hold a collection of world-class contemporary works by the likes of Keith Haring, Jeff Koons, Cindy Sherman and many celebrated newcomers, too—is Allapattah's heaviest cultural hitter. And right across from the Rubell Museum, a new (Spring 2021) walk-through art experience called Superblue immerses visitors in exhibitions through music and visuals in a way you'll have to force yourself not to Instagram or Tik-Tok at every turn.
Shopping day at Sawgrass Mills Outlet
Take it slow and enjoy a full day of shopping at Sawgrass Mills, the largest outlet luxury shopping destination in the U.S. Sawgrass Mills has everything you need from fashion and jewellery to electronics, sporting equipment, beauty products, home accessories, toys and more.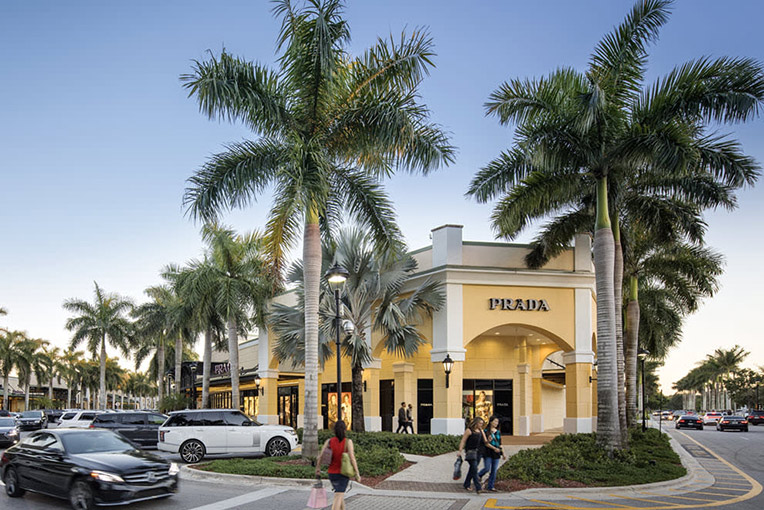 Bal Harbour Shopping Mall
Bal Harbour Shops is an exquisite collection of  designer boutiques and department stores and restaurants in a tropical garden setting. An internationally renowned shopping destination, it's a favorite playground for socialites, fashionistas, and celebrities. The selection of fashion boutiques at Bal Harbour Shops includes legendary brands.
Miami Seaquarium
One of the most popular attractions in South Florida, Miami Seaquarium is packed with marine life encounters and family-friendly fun. Book an experience at Dolphin Harbor to meet these marvelous marine mammals up close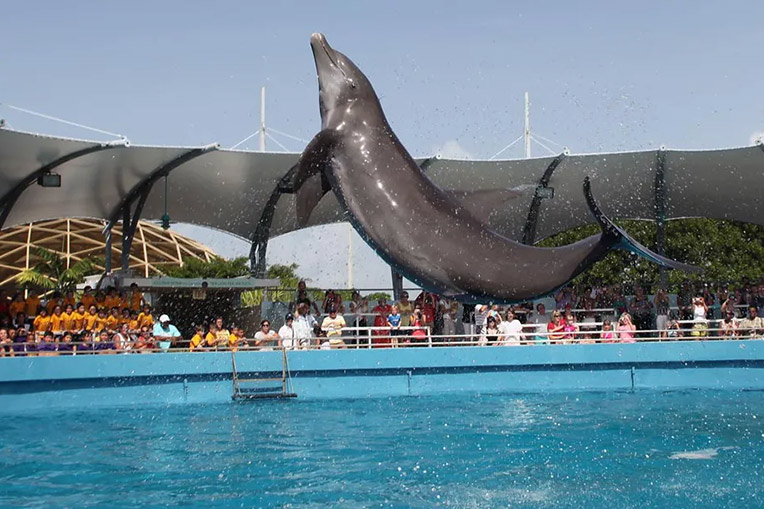 Zoo Miami
As the largest (and oldest) zoological garden in Florida and the only subtropical zoo in the continental United States, it's easy to see why Zoo Miami is one of the top zoos in the country. With thousands of animals calling it home — from African elephants to Bengal tigers — there's a lot to see, and you can ride the tram or monorail to cover more ground.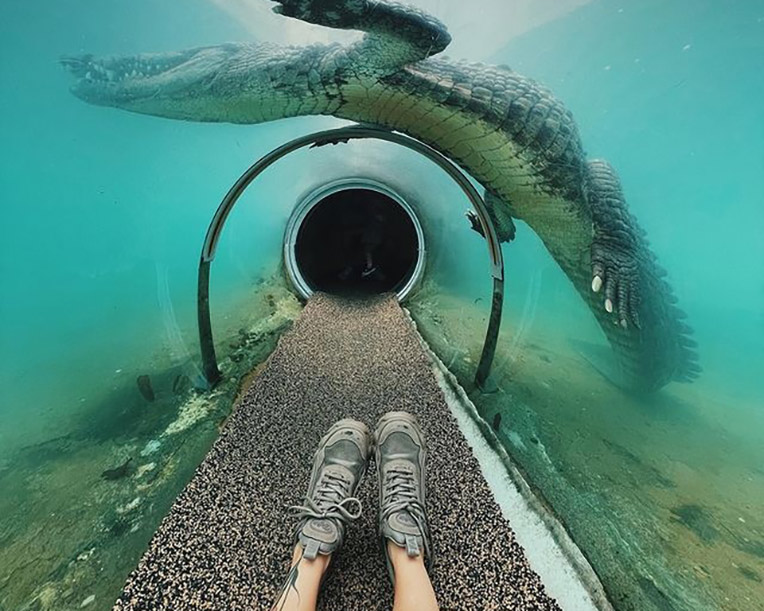 Fairchild Tropical Botanic Garden
This 83-acre botanic garden is a Miami gem, home to extensive collections of rare tropical plants and flowering trees. Strolling these scenic acres provides an oasis of calm away from the beach and Miami's bustle.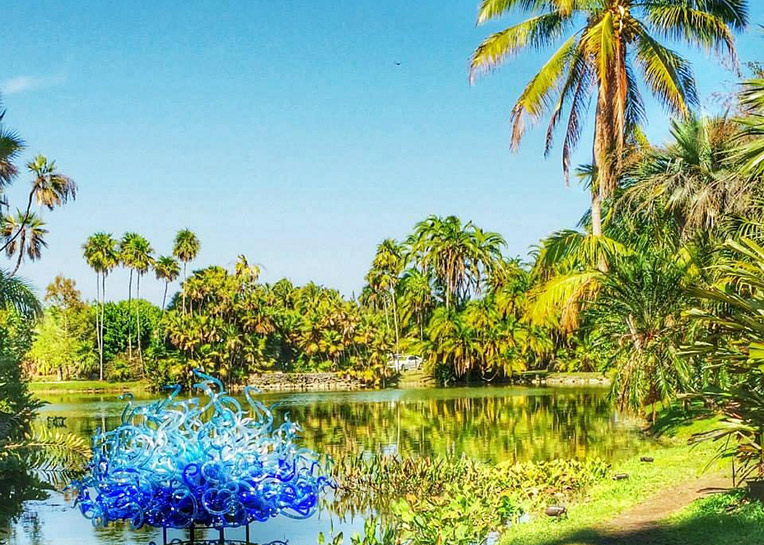 Miami Combo Tour – City Sightseeing – Everglades Airboat Ride – Biscayne Bay Cruise
This is a full day tour where you will visit the Everglades Sawgrass section and go on the famous Airboat ride. You will then travel to Bay side Market place, where there will be free time for lunch, and afterwards to the 90-minute Miami Skyline and Millionaire sightseeing cruise. The day will end with an incredible tour of Miami on a Double Decker bus.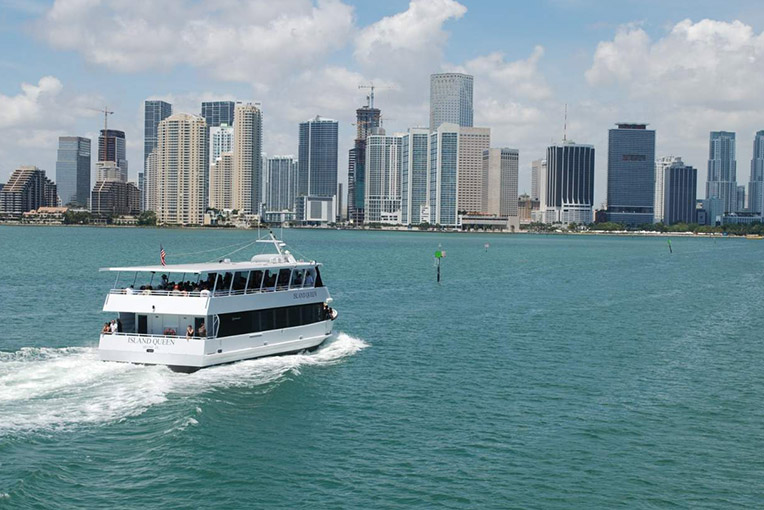 Key West Day Trip from Miami with Activities
Have a break from the wonders of the Magic City and visit Key West.​ Hotel pick-up and drop-off from Miami Beach/Downtown hotels with English driver and guide. Fill your time in Florida's beautiful southernmost city exactly how you please: snack on local restaurants or give parasailing over the ocean a go, head to the white sandy beach or shop 'til you drop. Key West has it all!
Palm beach day trip
Enjoy a relax all day beach excursion in mile-long Palm beach and in the well-known promenade full of luxury resorts & hotels. Do not miss the chance to explore the shopping and entertainment available here! Head to Worth Avenue on Palm Beach, which is full of art galleries, excellent restaurants, and luxury yacht showrooms!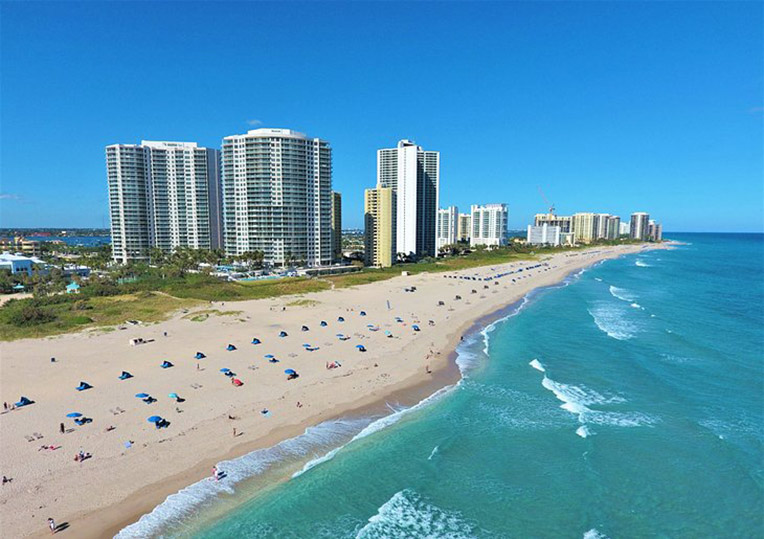 Day tour Nassau: Private Speedboat, Snorkel & Swimming with Pigs Tour
Visit Pearl Island, Green Cay and Rose Island on this private speedboat trip. Swim with pigs and snorkel along a reef with majestic fish and sea turtles in their natural habitat.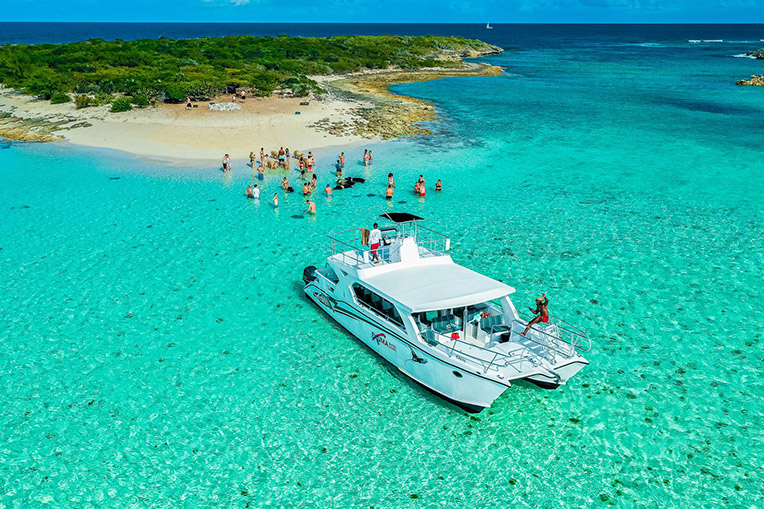 Day tour Bahamas: Full-Day Beach Excursion to Sandy Toes
Take an unbeatable day excursion to the paradise shores of Rose Island in the Bahamas. Relax in style on a beautiful private beach and enjoy snorkeling tours, kayaks, tubes, hammock gardens, a beach bar, island music, and a local Bahamian buffet lunch.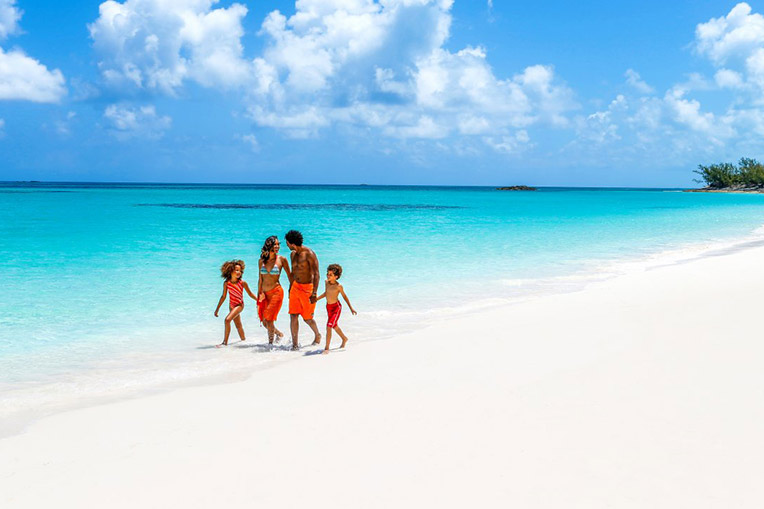 Miami Design Preservation League: Art Deco Walking Tour
This is technically an architecture tour, but anyone with an interest in learning more about Miami Beach—how its culture, people, and buildings came to be—will appreciate it. Located right on the beach on Ocean Drive, smack dab in the heart of South Beach's Art Deco District, the Art Deco Museum and Welcome Centre is where architecture enthusiasts can pop in and learn more about the iconic, colourful buildings that give this neighbourhood its personality.
Miami Sightseeing City Tour
This 4-hour city sightseeing tour takes you to the best parts of Miami. You  can customize the tour to include stops for food, drinks, shopping, or anything else you might want to do or see. The  guides are fun and polite, and they will impress you with their knowledge of the City's history, architecture, and culture. Let us be a fun introduction to all our wonderful City has to offer! Hotel pick up and drop off are offered.
Time Out Market Miami
If you're not sure what you're in the mood for but are open to explore, head to the Time Out Market Miami in South Beach to enjoy a curated food hall experience. There are 18 eateries, a demo kitchen, and three bars to choose from, all spread across 18,000 square feet of space.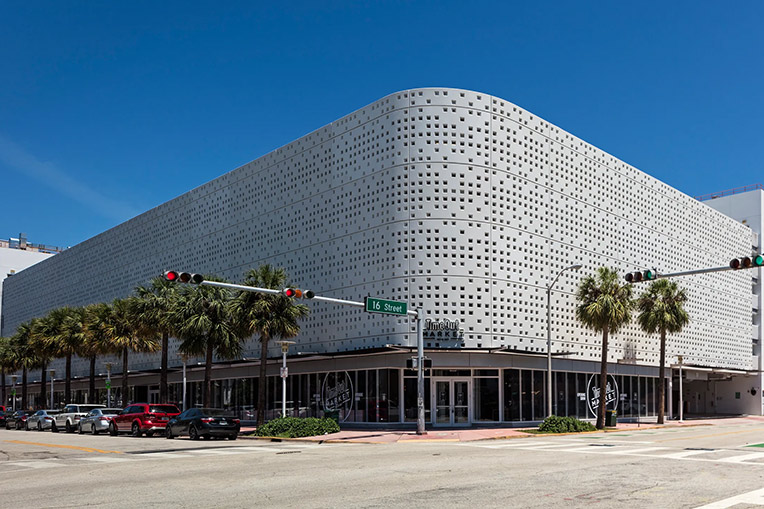 Institute of Contemporary Art (ICA), Miami
Called ICA for short, it's another pillar of the Miami art scene, located in the Miami Design District. The building has a bold and eye-catching metallic facade and was designed by Spanish architect firm Aranguren + Gallegos Arquitectos.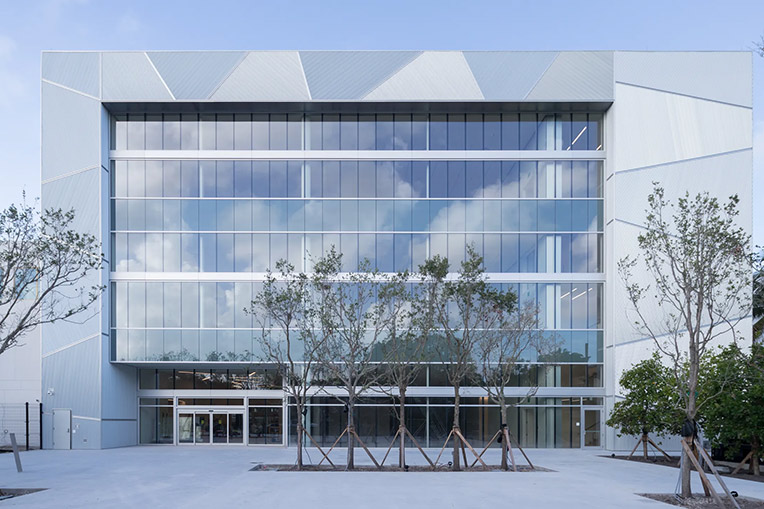 Faena Theatre
It's an opulent cabaret-style theater inspired by Europe's grand opera houses that harkens to a bygone area while feeling totally decadent, sumptuous, and Miami. In the audience, just look up and you'll see a giant crystal chandelier dangling over the scene.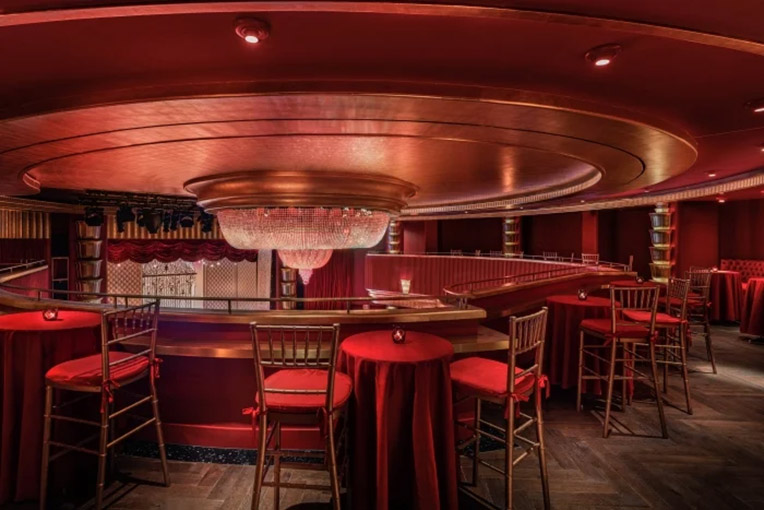 Miami Design District
Οne of the world's shiniest arts and shopping destinations. It all began in 2009, when Christian Louboutin became the first high-end retailer to take a chance on the neighborhood's future. Louis Vuitton, Givenchy, Fendi, and Hermès quickly followed suit. Today, the 18-block neighborhood is home to more than 150 high-end boutiques, design showrooms, art galleries, restaurants, and bars—with new neighbors popping up seemingly every week.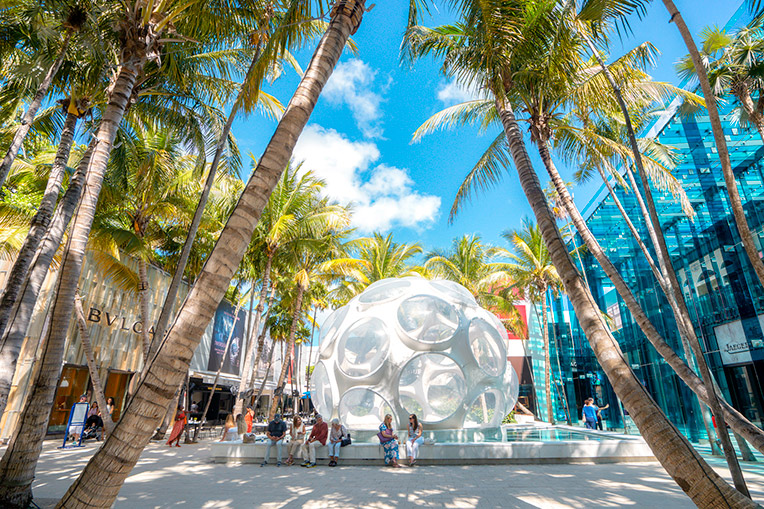 Shopping at Dolphin Mall
More than 250 shops and a huge selection of discount brands make Dolphin Mall one of the best known and busiest shopping centres in Miami. It has various different areas. Constructed in 2001, The Miami Dolphin Mall is an enormous commercial centre, with more than 130,000 square metres of space and a fantastic location, just 8 km from the Miami International Airport.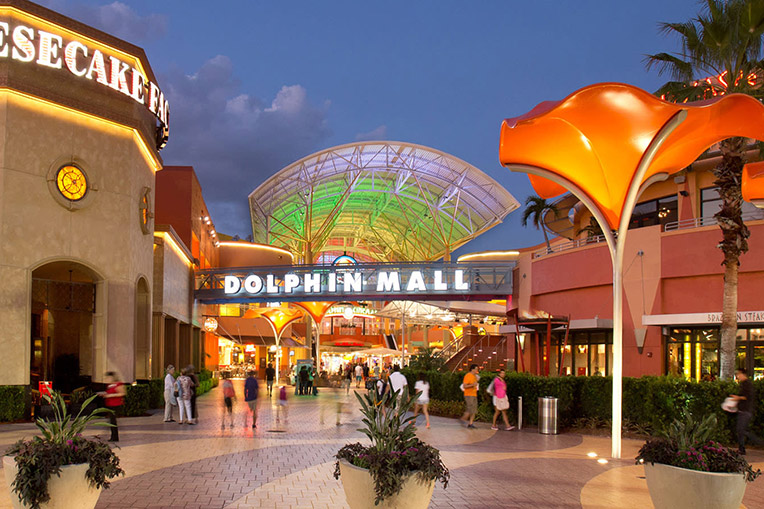 Cape Florida Lighthouse
Located at the tip of Key Biscayne, nestled inside lush Bill Baggs State Park is the Cape Florida Lighthouse. Though it sits on a tranquil sweep of sandy beach, the pristinely restored monument gives a glimpse into a tumultuous side of South Florida's history. The regal lighthouse, now defunct, tells stories of nautical adventures, Caribbean slave smuggling and strife with Native American tribes.
It's worth visiting on a clear day, when views from the top offer vistas of Miami Beach, Coconut Grove and the quirky "Stiltsville," a series of houses built on pilings in the ocean. A dramatic walkway lined with palm trees leads visitors to the white 95-foot tower.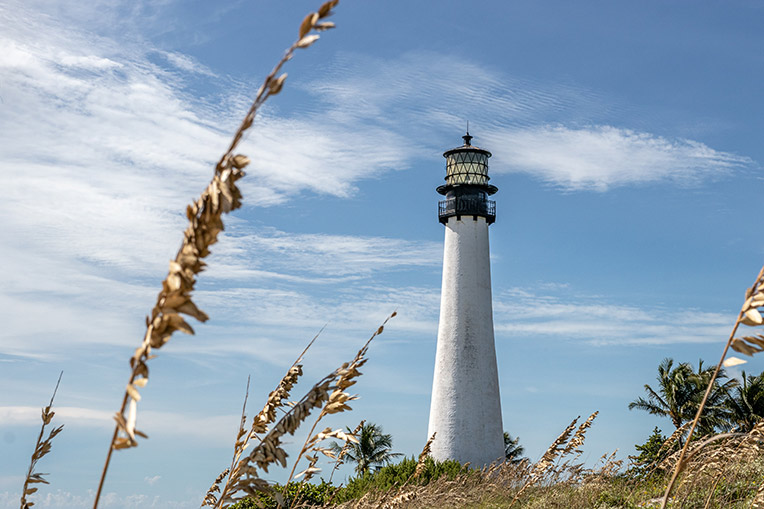 Upper Buena Vista
A 120 year-old majestic oak tree serves as the focal point of this funky shopping destination just north of the Design District. The Bodhi "wish tree," as it's called, is based on a Buddhist tradition of designating a tree to be used as the object of wishes and offerings. In addition to the tree you'll find gardens and walkways that connect the businesses and micro-boutiques that make up the neighbourhood
Lincoln Road Mall
Lincoln Road Mall is a mile-long pedestrian mall and one of Miami's favourite spots for outdoor activities—besides the beach, which is just a couple blocks away. There you will find  more than 100 fashionable shops, restaurants, bars, and cafés.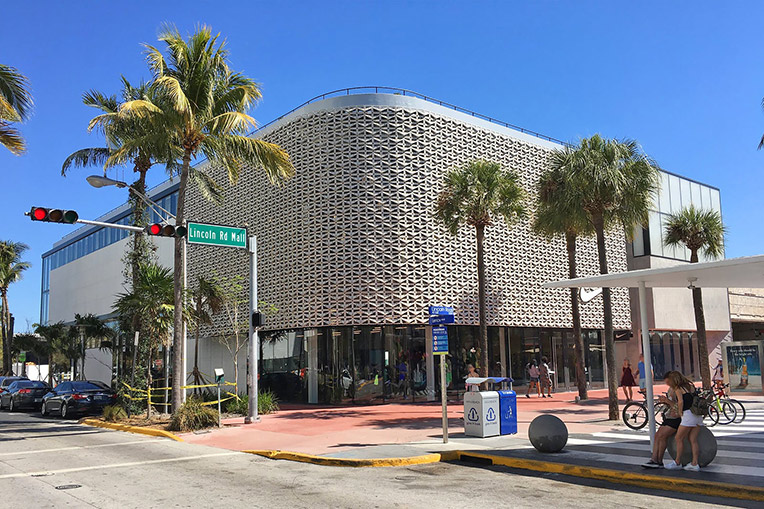 Little Havana Food & Cultural Tour
Experience a deep dive into some of Magic City's most famous neighborhoods, Little Havana among them. The heart of Miami's Cuban population, the area includes Calle Ocho (SW 8th Street), famous for Domino Park, strong cafecitos, and counter-service croquetas.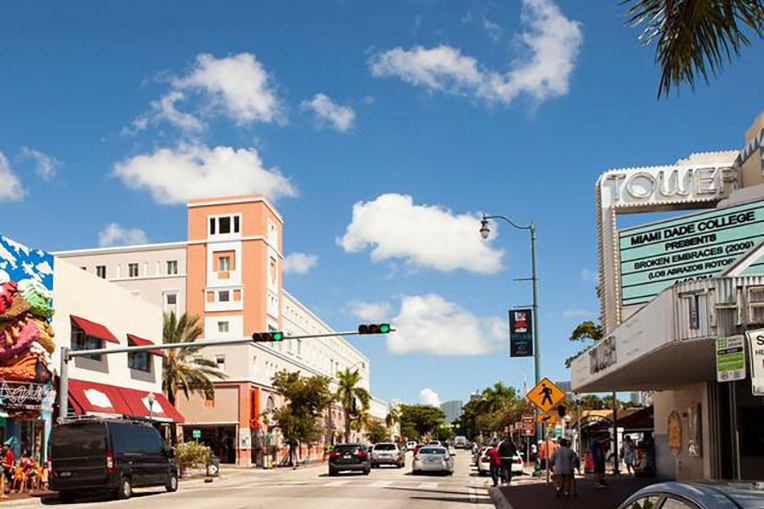 Monkey Jungle
This is a conservation and observation park  .It is home to around 500 primates, covering 18 different species of monkeys and apes. You will have to change to be navigated the 30-acre park through a series of tunnels, and indeed the park's tagline is "Where the humans are caged and the monkeys run wild". The animal inhabitants live in semi-natural habitats where they can live as they would in the wild.