Morocco Barefoot Package
The Medina
The most beautiful part of the Medina is its maze of narrow streets that transport you back in time. Throw your map in the garbage and lose yourself in the excitement, while dodging donkeys and carts.
Address: Av. des FAR, Casablanca 20250, Morocco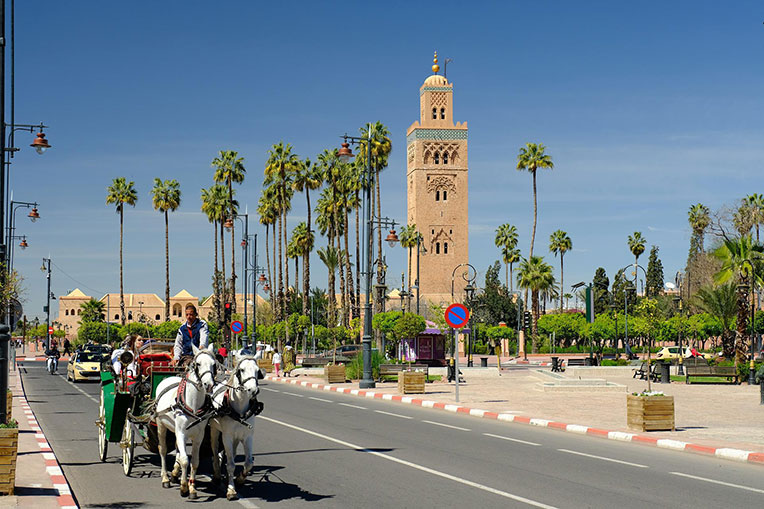 Jamaa El Fnaa
At the heart of the Medina lies the world-famous Jamaa El Fnaa square, a UNESCO's World Heritage Site. Walking through this square is an experience like no other! Feel the heat beating off the stone floor, as you find your way through snake charmers, entertainers, and street food stalls selling fresh juices.
Address: Jemaa el-Fnaa, Marrakesh 40000, Morocco
Hours: 9:00 A.M – 12:00 A.M
Bahia Palace
This 150-room palace was home to slave-turned-vizier Abu 'Bou' Ahmed, who spared no expense in its gorgeous decoration. The painted, gilded ceilings, polychrome zellige tiling and carved stucco still have the intended effect. That'll be "wow", just so you know.
Address: Rue Riad Zitoun el Jdid, Marrakesh 40000, Morocco
Hours: 9:00 A.M – 5:00 P.M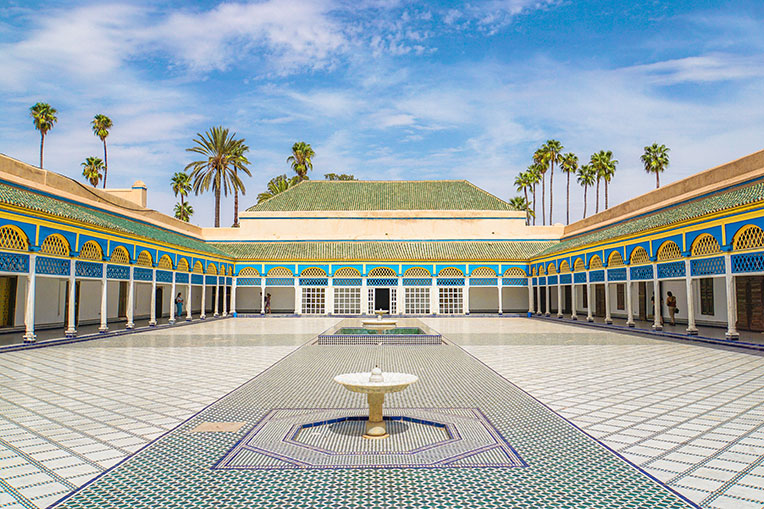 Atlas Mountain
Marrakech is just 55 miles (90 km) from Imlil, a small town and popular travel hub in the High Atlas Mountains. Imlil sits at the base of Mount Toubkal, which is Morocco's highest peak and the second tallest mountain in Africa
Jardin Majorelle
This incredible, vibrant blue house is one of the biggest tourist attractions in Marrakech and an absolute must-see! The beautiful house and gardens were originally created by Jaques Majorelle, who was the inventor of this deep blue shade, named 'Majorelle blue' and then was bought by Ives-Saint Laurent.
Address: Rue Yves St Laurent, Marrakech 40090, Morocco
Hours: 8:00 A.M – 6:00 P.M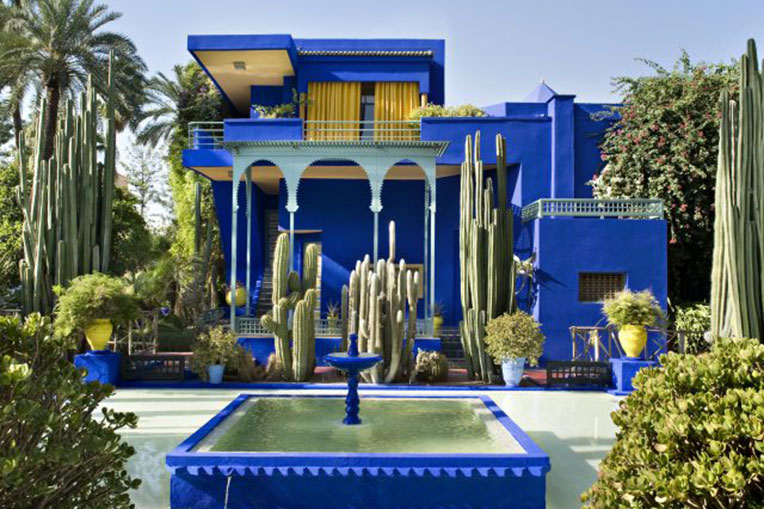 Yves Saint Laurent Museum
Next to the incredible Majorelle gardens, the Yves Saint Laurent museum opened its doors in 2017. It is  dedicated to Yves's couture legacy and has a permanent display of hundreds of garments spanning his 40-year career.
Address: Rue Yves St Laurent, Marrakech 40000, Morocco
Hours: : 10:00 A.M – 6:00 P.M, Wednesday closed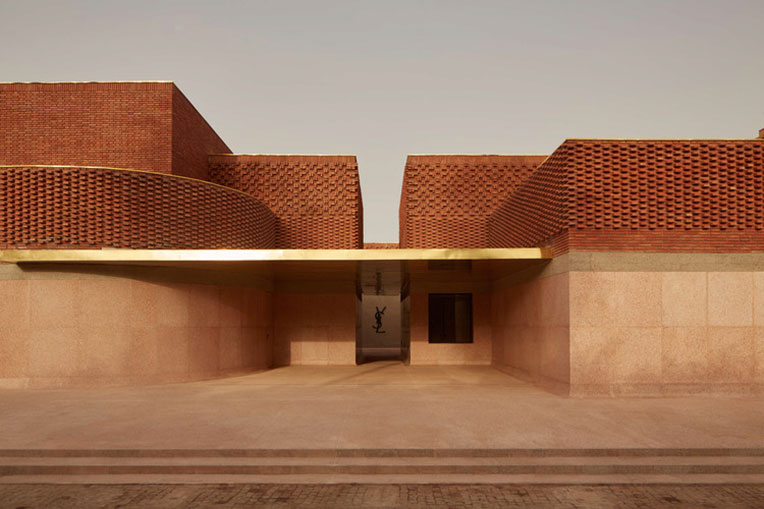 Ben Youssef Madrassa
Ben Youssef Madrassa used to be the largest Islamic college in Morocco. The medersa was rebuilt by the Saadian sultan Moulay Abdallah in the 16th century having originally been founded by the Merinid sultan Abou El-Hassan in the mid-14th century. One of Marrakech's most important Islamic monuments, it remains today among the region's most splendid examples of Islamic art.
Address: Rue Assouel, Marrakech 40000, Morocco
Hours: 9:00 A.M – 6:00 P.M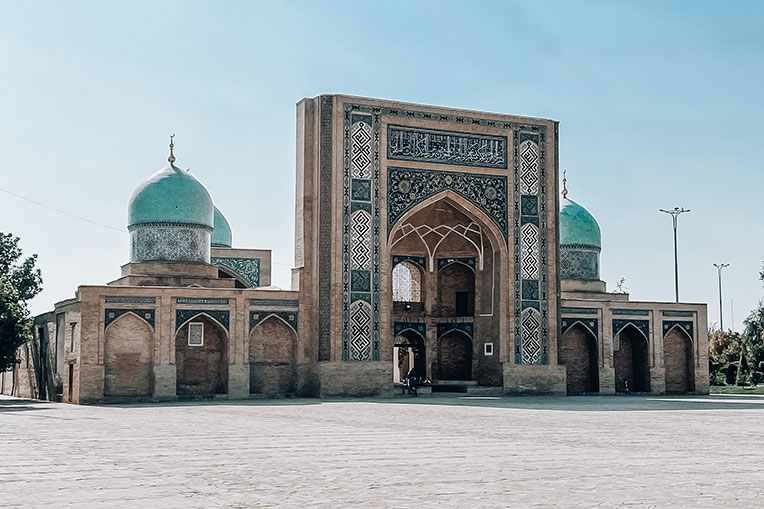 Hot Air Balloon Ride
Hot Air Balloon Marrakkech offers authentic and exotic hot air ballooning experince over amazing view of berberi villages, desert oasis, deep valleys and front of High Atlas mountains. The different colours of the diversified landscape will leave you breathless. An activity not to be missed.
Hammam Experience
Nothing is more revitalizing than steam and scrub at a hammam, a Moroccan bathhouse. A soak and scrub at the hammam is an age-old ritual of Moroccan life and a quintessential experience.
Drink Moroccan Green Mint Tea
Do not miss the chance to taste the country's national drink, the Moroccan green mint tea. Tea is as much an institution amongst Moroccans as it is for the Turks, Indians, or British. Drinking tea has become one of the most ubiquitous aspects of Moroccan social and business life.
Pass by the Souks
Souks are the traditional marketplaces and are often divided into sections for the various trades. You'll see herbalists, spice sellers, metal workers, tanners, and food markets congregated on trade-specific streets. Souks are a maze of alleys and narrow streets, and it's easy to get lost. Souk Semmarine is the main focal point of the souks and the most famous.
Address: Souk Semmarine, Marrakesh 40000, Morocco
Hours: 9:00 A.M – 9:00 P.M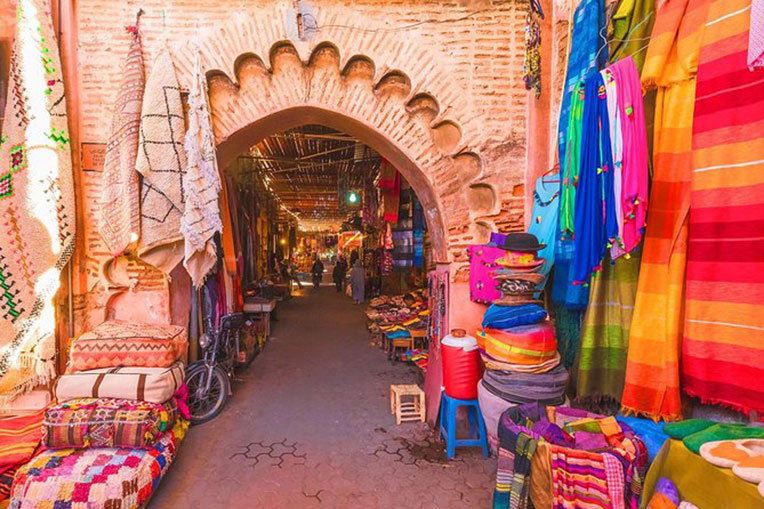 Feast on Some Delicious Moroccan Food & Take a Cooking Class
Tasting some authentic Moroccan cuisine is one of the best things to do in Marrakech. Moroccan cuisine is a reflection of the country's colourful history, with strong influences from Africa, Arabia, and the Mediterranean. This coupled with the culinary traditions of both its Arab and Berber inhabitants lays the foundation for some of the best nosh in the world.
Agafay desert camps
Experience both the desert and Moroccan hospitality and feel the traditional and authentic nomad life. Scattered with Berber rugs and laced with Moroccan lanterns, the authentic decor never tires with the camps seasonal move of location. In the morning you'll be lured out of bed by bleating camels on the flip side of canvas, and have dinner at night under the shining stars.
Merzouga Desert Quad Biking
Escape the hustle-and-bustle of Marrakech and enjoy the tranquillity of the desert with a quad. This will also be a moment to appreciate the beautiful landscapes and the natural weather at Merzouga.
Ait BenHaddou
Aït Benhaddou is a historic ighrem or ksar (fortified village) along the former caravan route between the Sahara and Marrakesh in Morocco. The ksar has been significantly restored in modern times, thanks in part to its use as a Hollywood filming location and to its inscription on the UNESCO list of World Heritage Sites in 1987.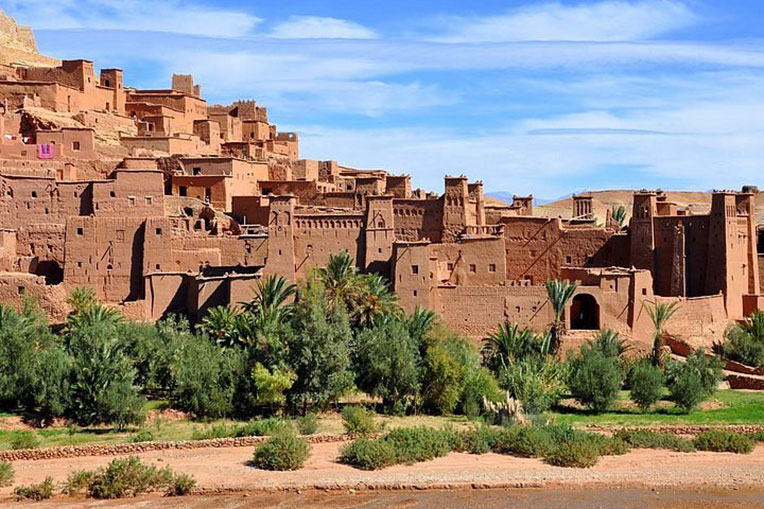 Ouzoud Waterfall
This popular tourism destination is located near the Middle Atlas village of Tanaghmeilt, 150 km northeast of Marrakech. The bottom of the falls is accessible through a shaded path of olive trees. At the summit of the falls, there are a dozen old small mills that are still in use. One can also follow a narrow and difficult track leading to the road of Beni Mellal. It is the most visited site of the region. In the vicinity, green valleys, mills, orchards and a superb circuit of the gorges of the El-Abid River are found. Many local and national associations lead projects to protect and preserve the site.
Argan Oil
Argan oil is a plant oil produced from the kernels of the argan tree that is endemic to Morocco. In Morocco, argan oil is used to dip bread in at breakfast or to drizzle on couscous or pasta. Worldwide Argan oil products have healing properties for wounds or several dermal cases.