Easter in Cuba our Barefoot Package
Havana Antique Cars Tour
There is no chance that you haven't seen somewhere on the internet photos of the classic '50s cars that are everywhere around in Havana City.
The most convenient and fascinating way to drive around the city and see the basic sight-seeings. You will be provided with a tour map by the rental company but the most standard stops always include Seafront Avenue, Plaza de la Revolución, Opera House, Central Park, Capitol building etc.
The average cost for a vintage car tour is 40$ per hour just be careful to rent a legal car and not a random local's car, as they do these kind of offers to make money. Make sure that the car has the Gran car sticker on it.
Vinales
No trip to Cuba will be complete without a visit to Vinales. Located 2,5-3 hours far from Havana, Vinales valley is one of the most visited areas by travellers in Cuba, due to its natural beauty.
You can choose to do horse-riding or walk through the smoke plantation and visit one of the local tobacco farms, where you will have the chance to speak with local producers, learn all details for cigar production in Cuba and of course buy some from the producers themselves.
An easy way to get to Vinales from Havana is with a bus from Havana's main station. The company ''Viazul'' offers 2 buses per day.
Catamaran Tour to Cayo Blanco
While being at Varadero you can do a full-day catamaran excursion to Cayo Blanco, setting sail from the Marina Chapelin.
The first stop is a coral reef where you can enjoy snorkeling, then the catamaran drops anchor off the gorgeous and virgin beach of Cayo Blanco, a small deserted island, where you can enjoy a delicious lunch while listening to the sounds of live traditional Cuban music, and have free time to swim in the ocean, do some non-motorised water sports, or simply relax on the beach.
You can arrange to include a dolphin show in your tour at the Varadero Delfinario (dolphinarium) or even swim with them.
Duration: 8 hours
Departure hours: 08:00a.m.- 09:00a.m., depending on which company you book with.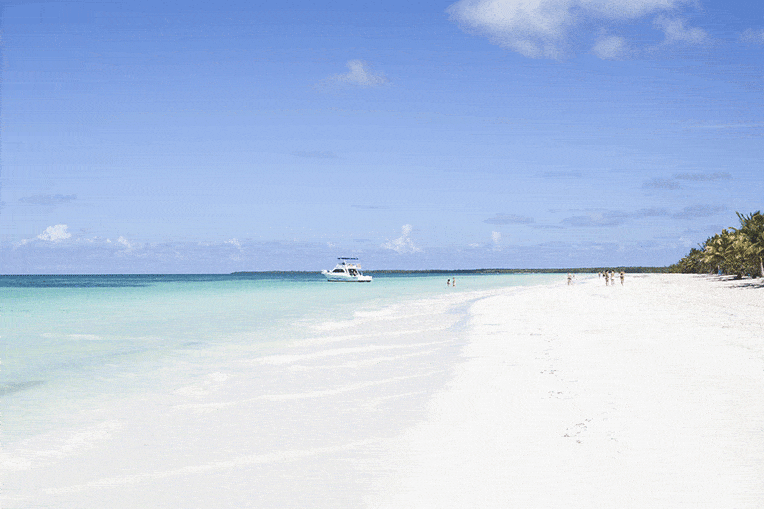 Watersports in Varadero
Varadero is an ideal destination for watersports, since the variety is so wide that you can literally spend all day doing different sports and activities.
Most all-inclusive resorts offer a range of non-motorized water sports free of charge, for example: kayak, pedal boats, sailing, hobie cats, sail and boogie boarding, snorkeling, introductory scuba diving lesson, water bicycles, water polo, etc.
The motorized water sports are mostly offered by the Varadero's marinas, such as: Scuba Diving & diving courses, game fishing, jet-ski, speed boat, water skiing, banana boat, glass-bottom boat, etc.
Walking Τour in Trinidad
In Trinidad you have the chance to enjoy some amazing tours for-free. There are many companies that organize free walking tours around the city or tours that will take you to Valle de los Ingenios, a must-see of the area and in the end each person is free to pay the amount that believes the guide ''deserves''.
Of course no one will tell you how much but it's nice to appreciate their effort.
Duration: 2 – 4 hrs. (depending on the tour)
Hours: Most of them start between 09:00a.m. – 10:00a.m. and you can book easily online one day before.
Necropolis Cristobal Colon
Havana's main cemetery, which is a national monument, one of the largest in the Americas, is renowned for its striking religious iconography and elaborate marble statues.
Located in the city's Vedado neighbourhood, the Necropolis de Cristobal Colon was established in 1876 and covers almost 50 hectares or almost 123 acres. There are said to be over 800,000 graves within the cemetery although, for visitors, the main focus is the 500 plus grandiose mausoleums that are largely clustered together.
A map (CUC$1) showing the graves of assorted artists, sportspeople, politicians, writers, scientists and revolutionaries is for sale at the entrances and will help you move around.
Opening hours: Mon – Fri 08:00a.m. – 05:00p.m.
Entrance fee: 5 CUC (a free tour can be booked online).
The Nightlife of Trinidad
Trinidad is famous for its nightlife. When spending a night there, one of the places you have to visit is the Cave-disco ''La gueva''. Inside the cave the scene is marvelously unique, if somewhat tacky.
A mix of techno and salsa music explodes from the speakers and as if cave-dwelling bats and disco lights isn't a strange enough juxtaposition, let us tell you that the cave was also once home to a notorious serial killer, Carlos "Coco" Ayala.
How to get there: From Trinidad center, walk up a path leading directly behind the cathedral, off Juan Manuel Márquez, or take the longer route from Hotel Las Cuevas.
The opening hours are daily from 11:00p.m. – 03:00a.m.
Museum of the Revolution
The former presidential palace of Cuba before the Cuban Revolution, is now the Museum of the Revolution. The taking of the residence was an important moment in the Cuban Revolution, the bullet holes on the building remain in memory of the event.
The museum, designed primarily to help Cubans understand their own history, descends chronologically from the top floor, focusing on the events leading up to, during and immediately after the Cuban Revolution and the interior was designed by the world-famous Tiffany's of New York.
The opening hours 10:00a.m. – 05:00p.m.
Entrance fee: 10 CUC with guide.
Rum Museum
Rum museum is located in one of the oldest plazas in the city, the Plaza de San Francisco de Asís. A visit to the Havana Club Museum of Rum is a journey back to the origins of Cuba's most famous beverage.
Visitors are led into different rooms that simulate rum distillery, fermentation and blending. In the center exhibition room, there is a model of sugarcane plantation that even enacts a model steam train.
When you finish visiting the museum, you'll want to head to the Havana Club Bar, which adjoins the museum where visitors are offered a tasting of the seven-year-old Havana Club rum or even better continue your day at Dos Hermanos Bar, located right by the museum.
The opening hours are Monday to Friday from 09:00a.m. – 05:00p.m. & Saturday to Sunday from 10:00a.m. – 04:00p.m.
Entrance fee: 7 CUC with guided tour.
Santa Clara
Santa Clara is the capital of the province Villa Clara and is also called the Che Guevera City. Exactly in Santa Clara on December 31, 1958, the last battle of the Cuban revolution was initiated by guerrillas.
Their aim was to overthrow dictator Batista and you will find many statues of Che Guevera there, since he is considered to be the country's hero. One of the best things to do in Santa Clara is visiting the Che Guevara Mausoleum and Monument. They are located a bit outside the City Center but you can easily walk there. If you do not want to walk, you can take a tuk-tuk taxi.
There is no entrance fee for the Mausoleum. If you don't have a private transfer arranged you can get the bus of Viazul, which takes around 3 hours to get to Santa Clara from Trinidad. The cost is only 8 CUC per person.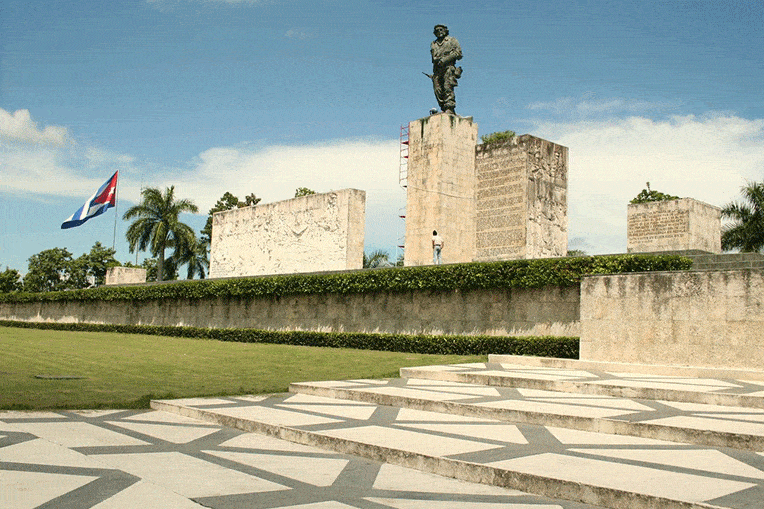 El Floridita & La Bodeguita
The 2 must-go bars in Havana are La Bodeguita and El Floridita. The first one is famous for the best Mojito in town and the second one for its Daiquiris. At La Bodeguita you will find a wall full of signatures, many of them belonging to famous people.
The list of celebrities who've visited that place is hefty and includes Chilean poet Pablo Neruda, President Salvador Allende, Colombian author Gabriel García Márquez, Nat King Cole and Ernest Hemingway. Hemingway had a special connection to the place, which, in turn, owes part of its popularity to his legacy.
In the late 1930s, when Hemingway lived at the Hotel Ambos Mundos, La Bodeguita and El Floridita bar were two of his favourite local spots. In both places you need to be ready to wait in line, since due to their popularity many tourists visit them daily and also pay a little bit more compared to other bars. But they worth it.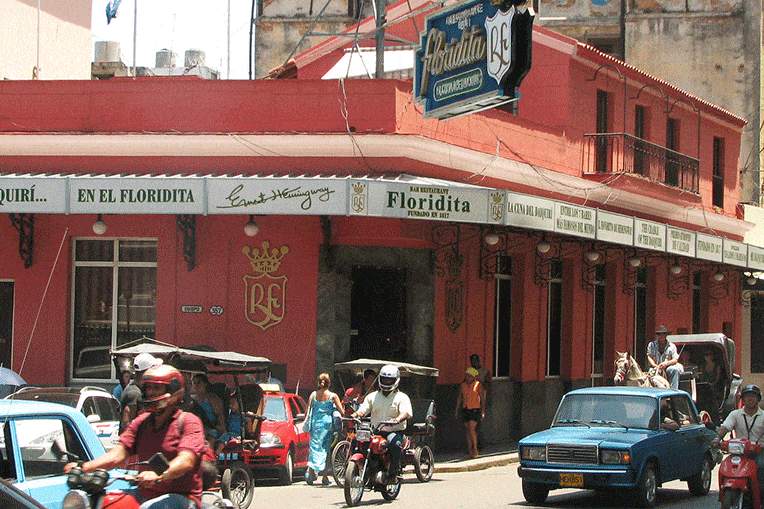 Capitol Building
The incomparable Capitolio Nacional is Havana's most ambitious and grandiose building, constructed after the post-WWI boom 'Dance of the Millions' gifted the Cuban government a seemingly bottomless vault of sugar money.
Similar to the Capitol in Washington, DC, but actually modeled on the Panthéon in Paris., this striking building is home to the third largest indoor statue in the world,, ''The statue of the Republic'' and some truly remarkable architecture. The statue itself is hollow, but still weighs 44.5 tonnes.
Follow Hemingway's footsteps
In the beginning of the 20th century, Havana was a second home to countless world-famous writers, artists, and creatives, among them Ernest Hemingway. Today, visitors to Havana can follow Ernest Hemingway's footsteps by visiting some of his favorite spots in Havana.
Two of them were already mentioned, the two bars, El Floridita & La Bodeguita. Casa Vigia is the next destination, Hemingway's home on the outskirts of Havana. The estate is lovely, kept in its original condition, with its original furnishings and many of his personal belongings.
Last but not least, Hotel Ambos Mundos, where Hemingway used to be staying before he purchased his estate outside of Havana. Today visitors can check out the small museum in this Old Havana hotel dedicated to the author located in room 511 – where Hemingway stayed.
Morro Castle
Castillo de los Tres Santos Reyes del Morro, Morro Castle was erected between 1589 and 1630 to protect the mouth of the Havana port from pirates and invaders. The fortress stands on a rocky promontory known as El Morro, over the Atlantic.
Nowadays, the castle offers impressive views of the sea and Havana. It is home to the Maritime Museum. The lighthouse that crowns its tower was added in 1844 and helps guide ships docking in the port.
Ticket Price: 6 CUC for general admission plus 2 CUC more to climb the lighthouse.
The opening hours are Monday to Friday from  09:00a.m. – 05:00p.m.
and Saturday to Sunday from 08:00a.m. – 06:00p.m.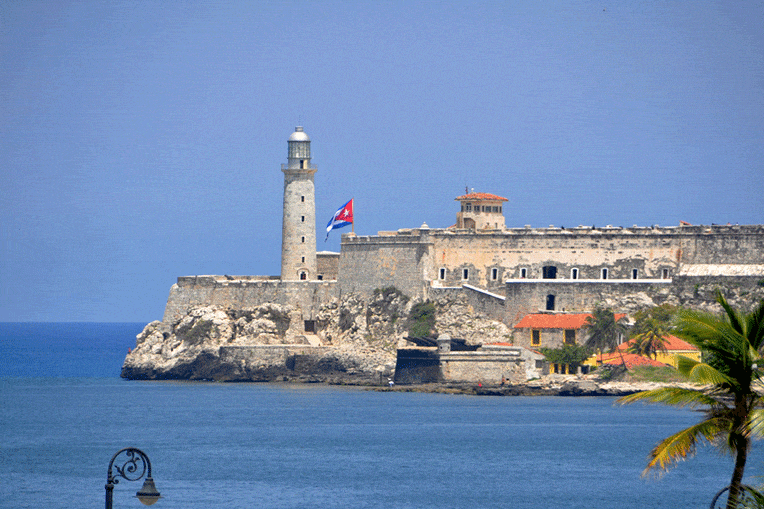 El Malecon
El Malecón is an attractive maritime promenade approximately eight kilometers long. This huge promenade is also one of the most authentic and famous avenues in all of Cuba.
This is one of the favourite meeting points for lovers, poets, folk singers, philosophers and fishermen. El Malecón has an especially passionate atmosphere when it is growing dark, as here you'll be able to experience one of the best sunsets the island has to offer. So rent a car and don't lose the chance to drive that road.
Fustrelandia
Where does art go after Gaudí? For a hint, head west from central Havana to the seemingly low-key district of Jaimanitas, where artist José Fuster has turned his home neighborhood into a masterpiece of intricate tile work and kaleidoscopic colours, a street-art wonderland that makes Barcelona's Park Güell look positively sedate.
When Fuster began his mosaic project in 1975, Havana's Jamainatas neighborhood was a run-down fishing community. Fuster's debt to modernist greats like Gaudí and Picasso is palpable everywhere in Fusterlandia, the name his all-encompassing work has come to be known by. He's even been nicknamed "Picasso of the Carribean.". Fusterlandia is still growing. On most days, Fuster himself can be found in his streetside studio, painting tiles or arranging bits of broken ceramic that will cover his next surface.
Jaimanitas is located just off Quinta Avenida (Av 5) in the far west of Playa, sandwiched between Club Havana and Marina Hemingway.